People thought Gwen and Rob were crazy to take care of a run down farm, especially because at the time, Gwen was studying fashion design a hundred miles away in Arnhem and had very little income.
See all of our real home transformations and get inspired by our traditional Scandinavian style decorating ideas.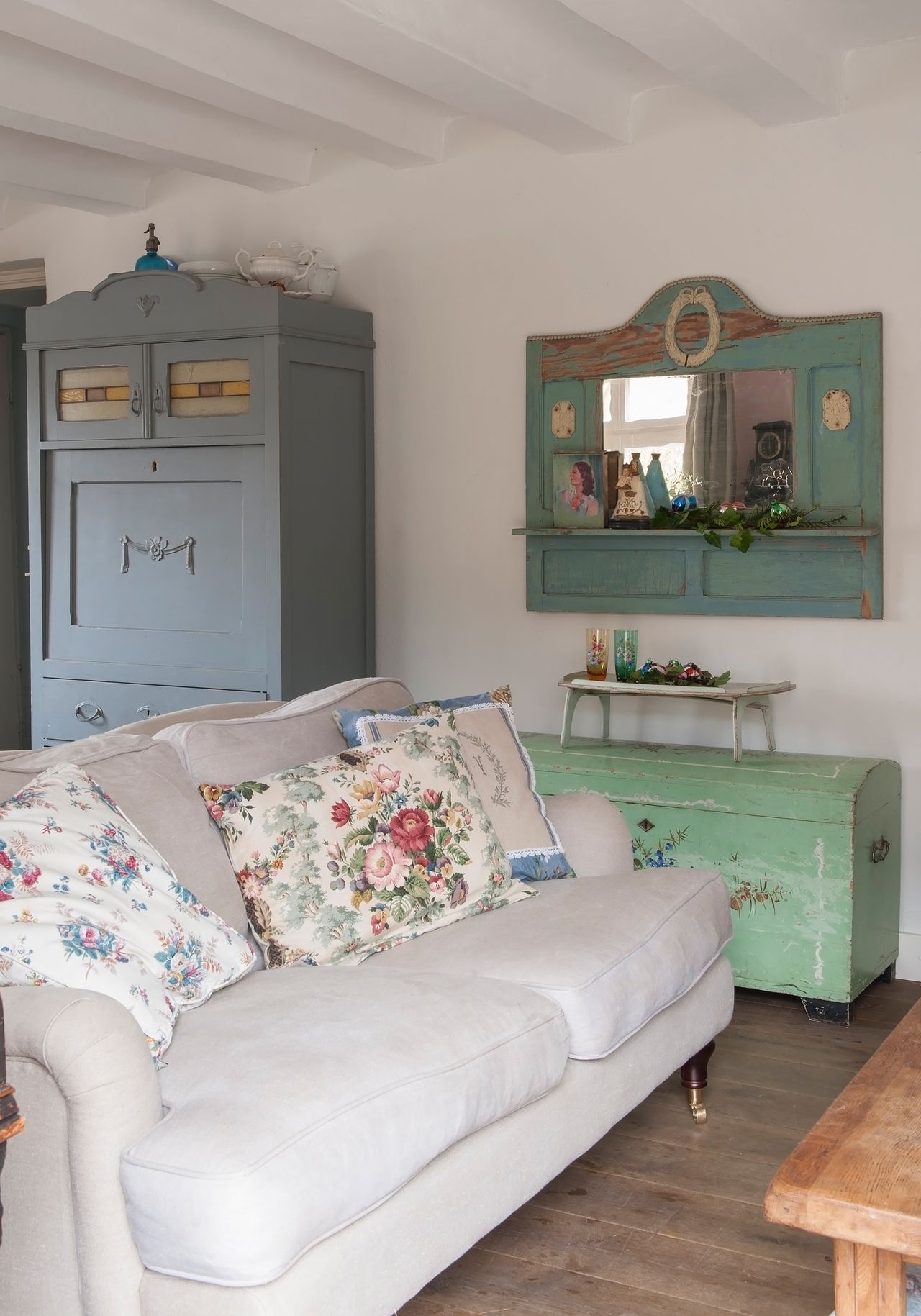 THE STORY
The owners Rob Peeters, truck driver and owner of a web design company, and Gwen Dorpmanns, part owner of a children's furniture and accessories company (bygekkinderwebwinkel.com), live here with their children Saartje, eight years old , and five-year-old Dirkje and their cat Mimi.
The property A two-story farmhouse built in the 1850s in the small town of Baarlo, Limburg, in the south-eastern Netherlands, not far from the German border.
What did they do The couple had to repair and restore just about everything: floors, ceilings, plumbing, electrical, roofing and window frames, while preserving the original features of the house.
Undeterred and unwilling to abandon the house she had fallen in love with, Gwen found herself a part-time job. It was a roller-coaster few weeks when the couple first found out that the house had been sold to a developer, only to hear that he would put it back up for sale directly, minus the original land.
Gwen was so sure it was their dream house, or at least it could become their dream house, that they bought it anyway. All without Rob even glancing inside.
The previous owner of the property had lived there all her life and was 93 when she died. Almost everything needed to be restored or replaced. It was a shock to Rob when he finally got to see inside. "The house was in terrible shape," says Gwen. "There were huge holes in the roof that had been filled with straw and old rags in an attempt to keep out the worst of drafts and humidity."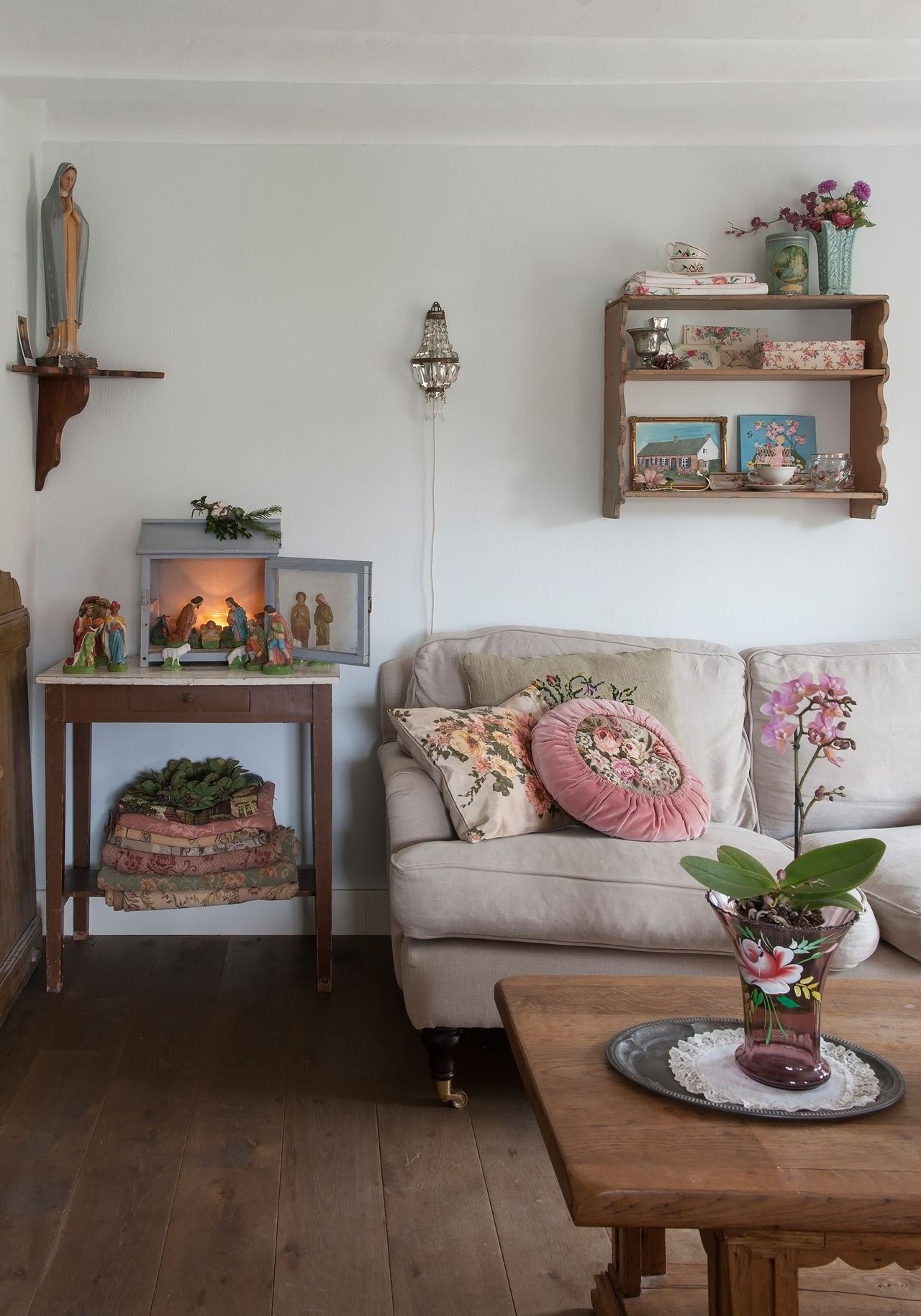 Fortunately, Rob was able to see past the many repairs and see that their new home had potential. He and Gwen agreed that they had to preserve the original and distinctive look of the house, so typical of the region. Low ceilings, cozy small rooms and as many period features as possible were restored and incorporated into the renovation, which included the electrical, woodwork, heating, plumbing, floors, ceilings, doors and window frames – everything needed attention.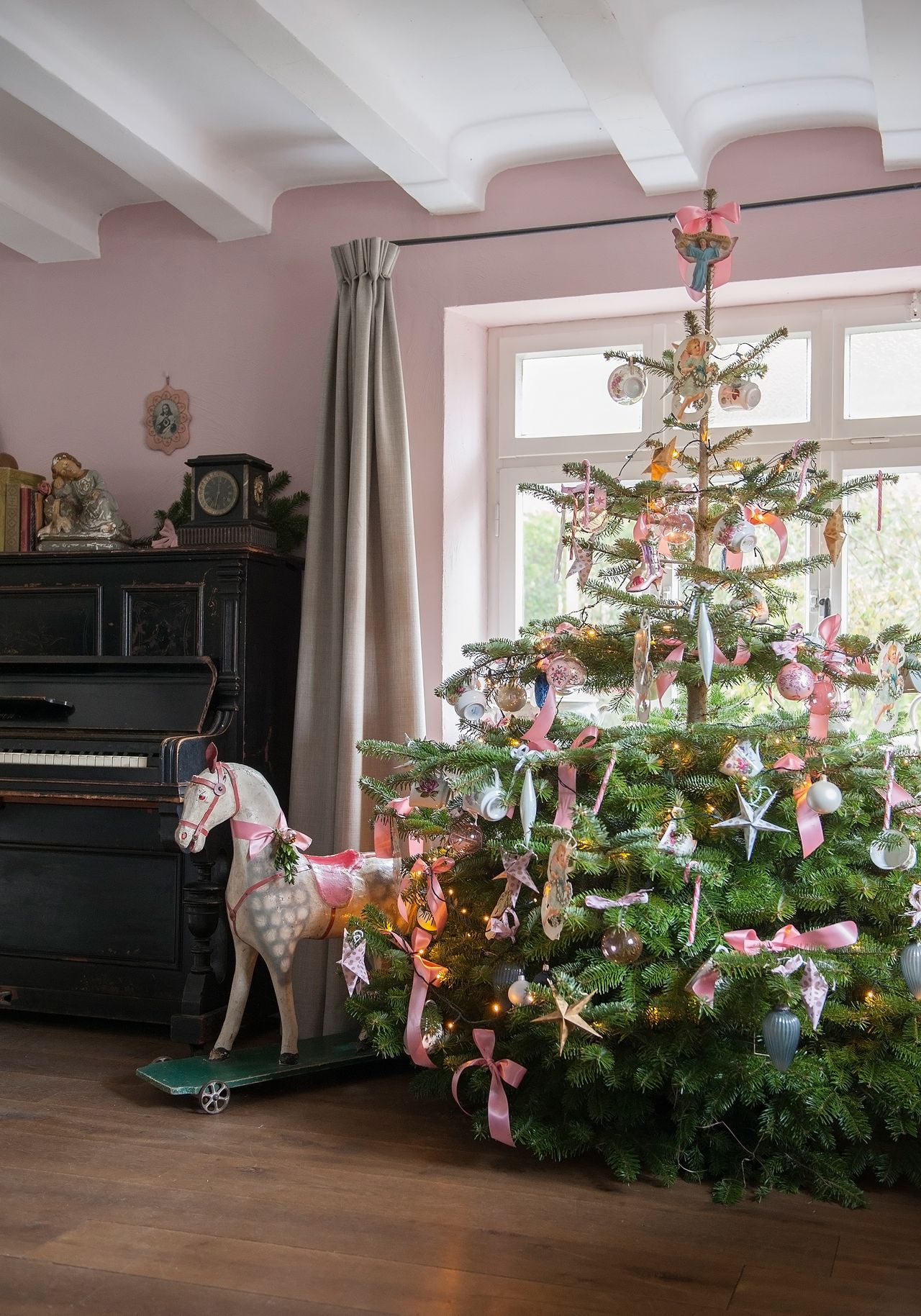 The couple worked the property six days a week for nine months, enlisting the help of their parents, until they turned it into the quaint country house they wanted.
They originally planned to keep the small rooms and layout exactly as they were, but when their kids arrived they realized that a more spacious interior would be better and so built a new kitchen extension. "We love having all this space to cook and entertain," says Gwen.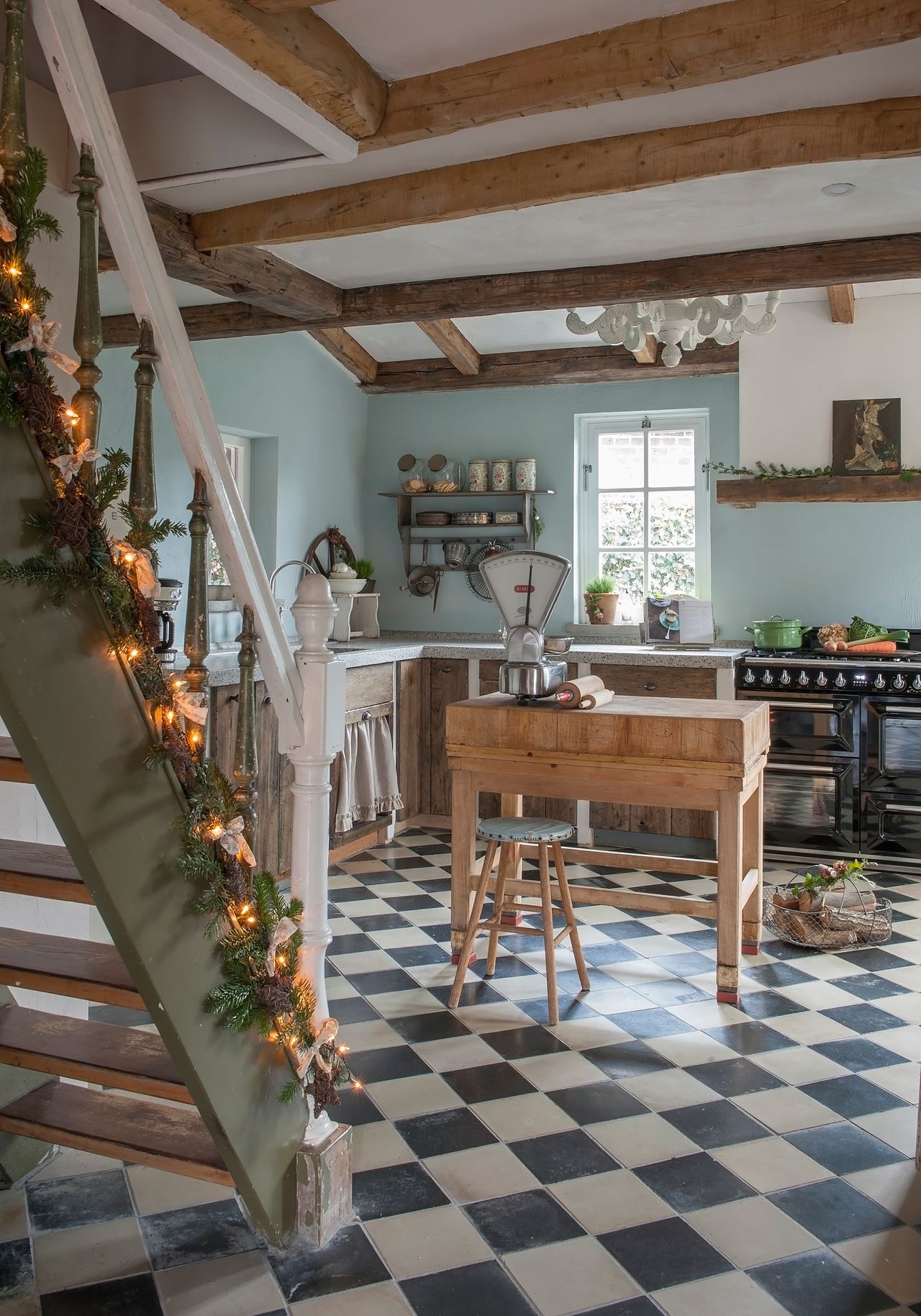 The kitchen extension was built with the help of their fathers and a family friend. The cabinets are oak, which they have aged to match the feel of the old house. The concrete kitchen counter has been mixed and poured in place and works well in the extended space.
Unfortunately, the 1950s stove that had served them so well had to disappear because it was too small for the new kitchen. However, a new Smeg cooker turns out to be a good replacement.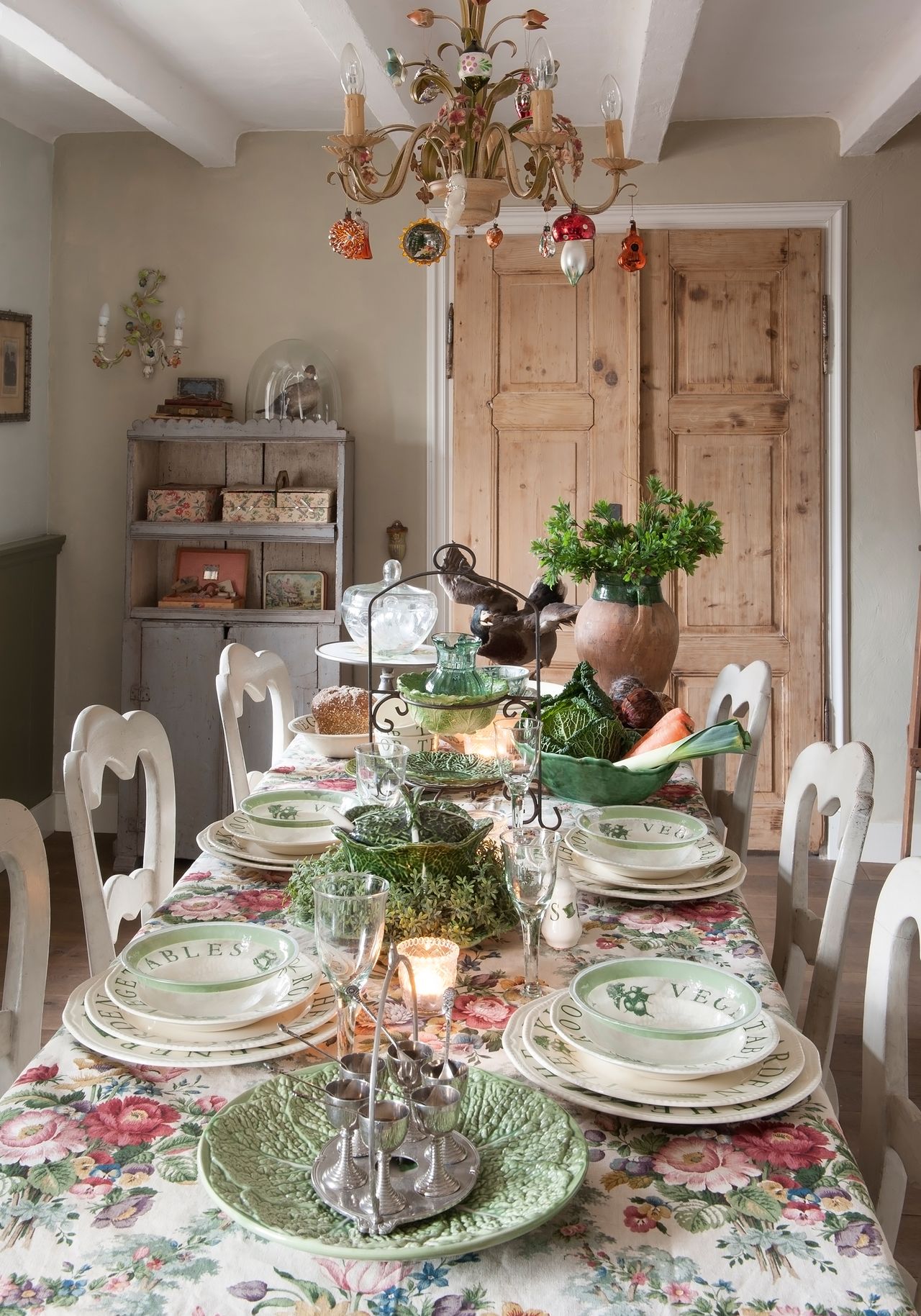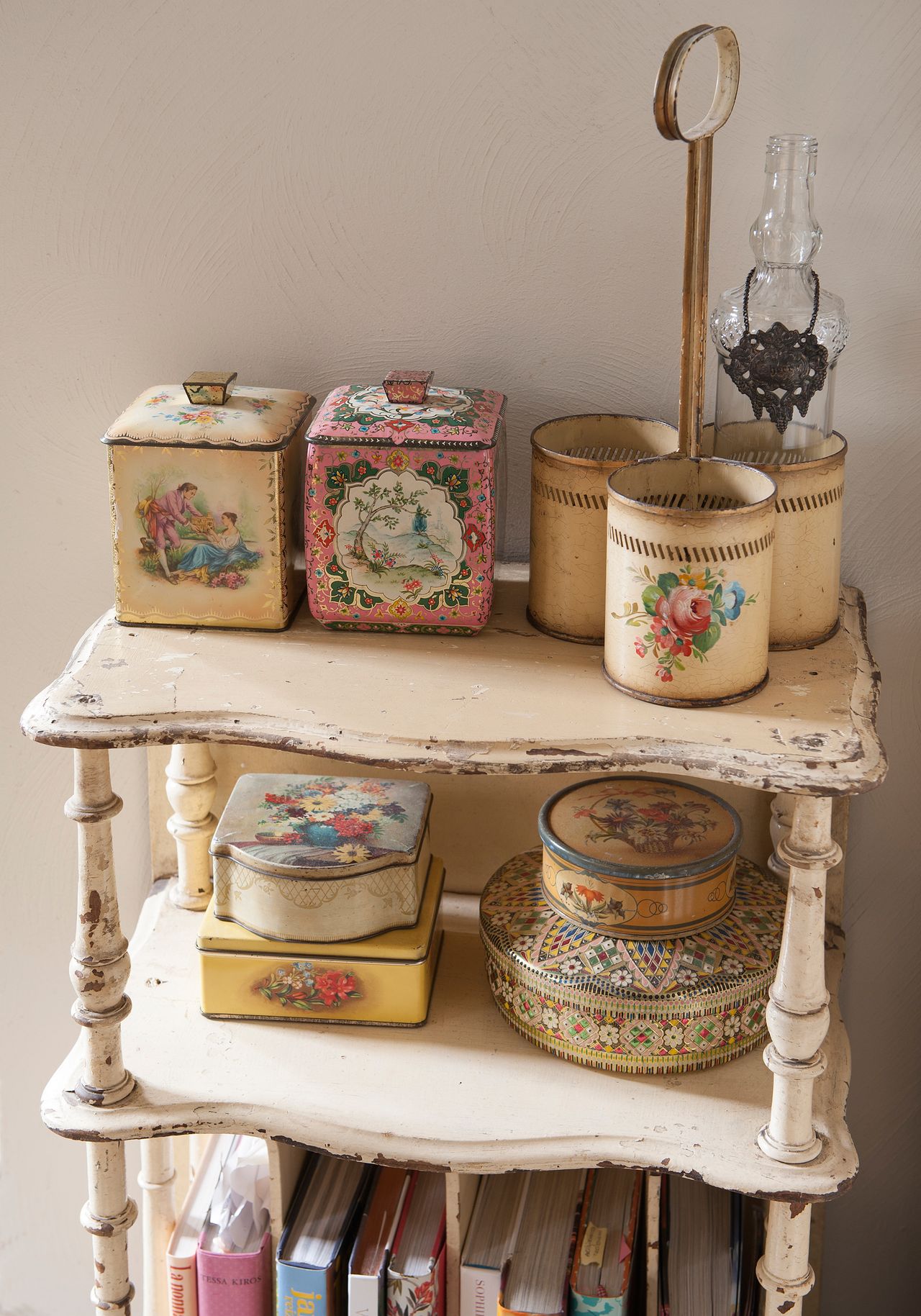 Once she buys something, it's there forever. She also inherited many pieces, including a favorite crystal chandelier from her grandmother and a Swedish table and chairs that belonged to her great-grandfather. These and many other items around the house have a wonderful story to tell, and that's what matters to these flea market fans.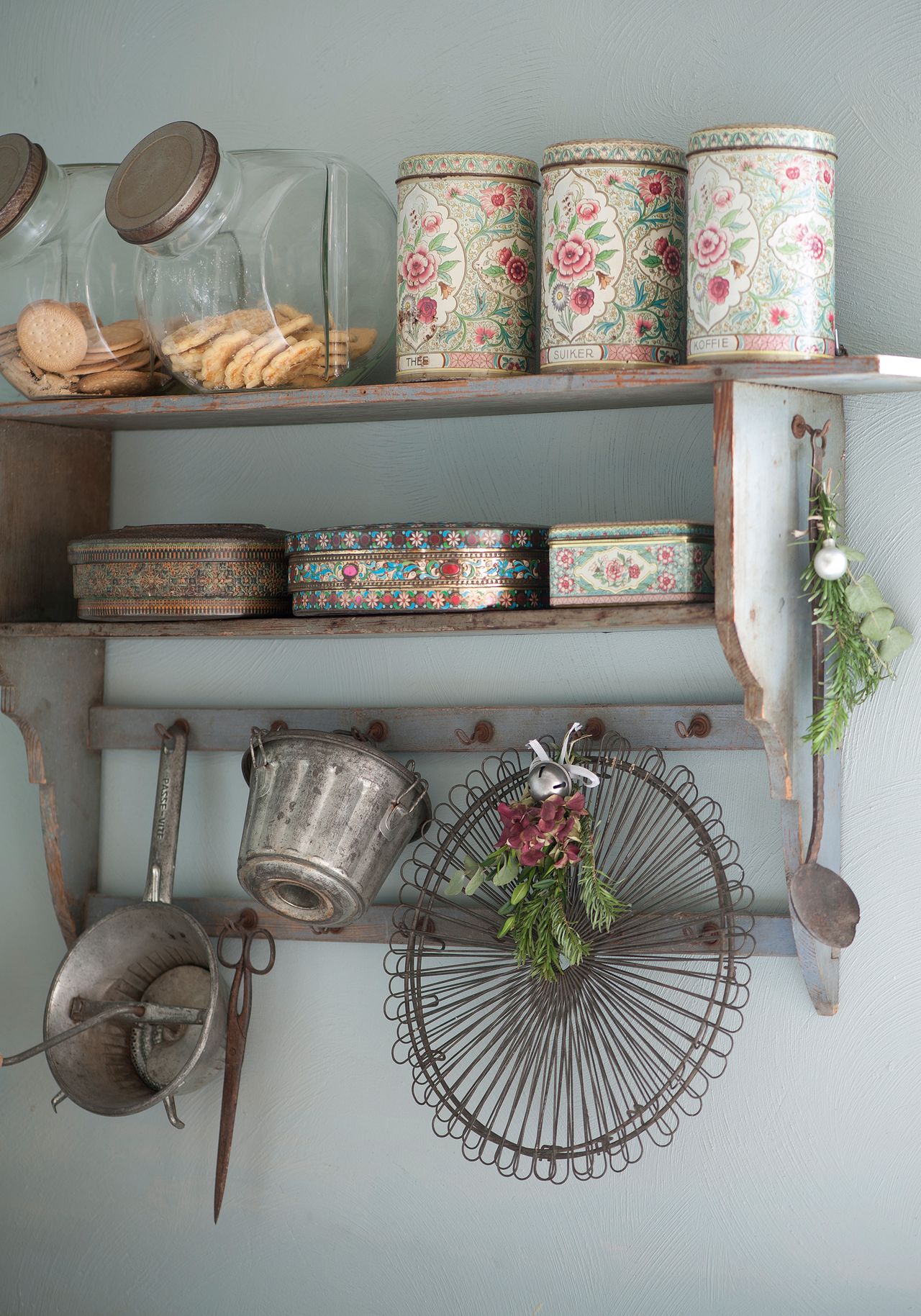 Gwen doesn't favor any particular brand, but chooses the things she likes based on their individual merit. For example, a lot of times when she buys a painting it turns out to be a different color than the one she had in mind, and she ends up having to mix the color she wants. His father was a painter by profession, so he is always there to give good advice.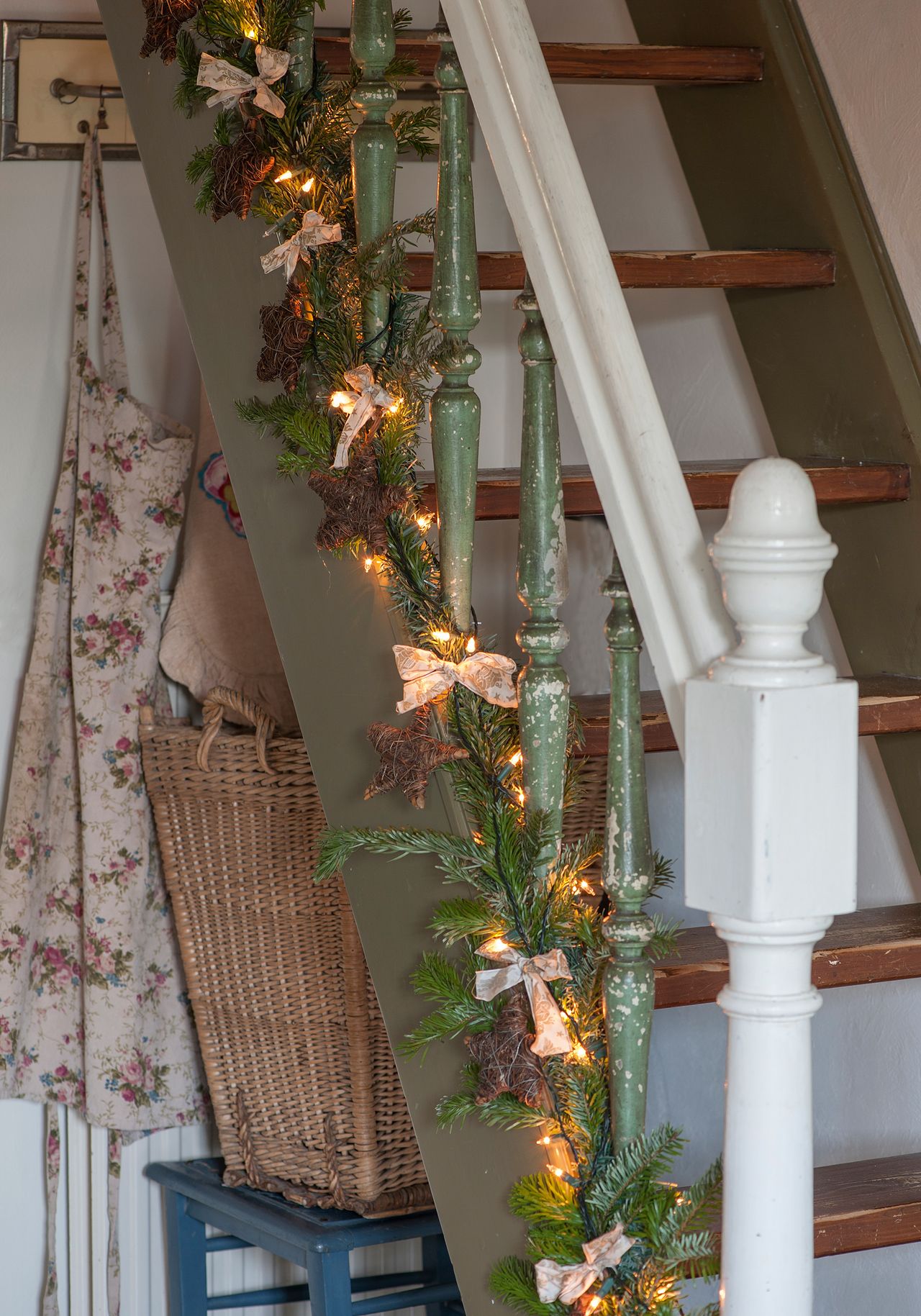 Lots of accessories they have used, especially in children's bedrooms, Gwen also sells in her online store ByGeK, which specializes in handicrafts, bed linen and children's accessories. In 2001, Gwen and her partner Karen Huys started selling custom mini suitcases and the business has since grown to sell signs, t-shirts and tote bags. Gwen is proud that they still design and manufacture everything themselves in their workshop.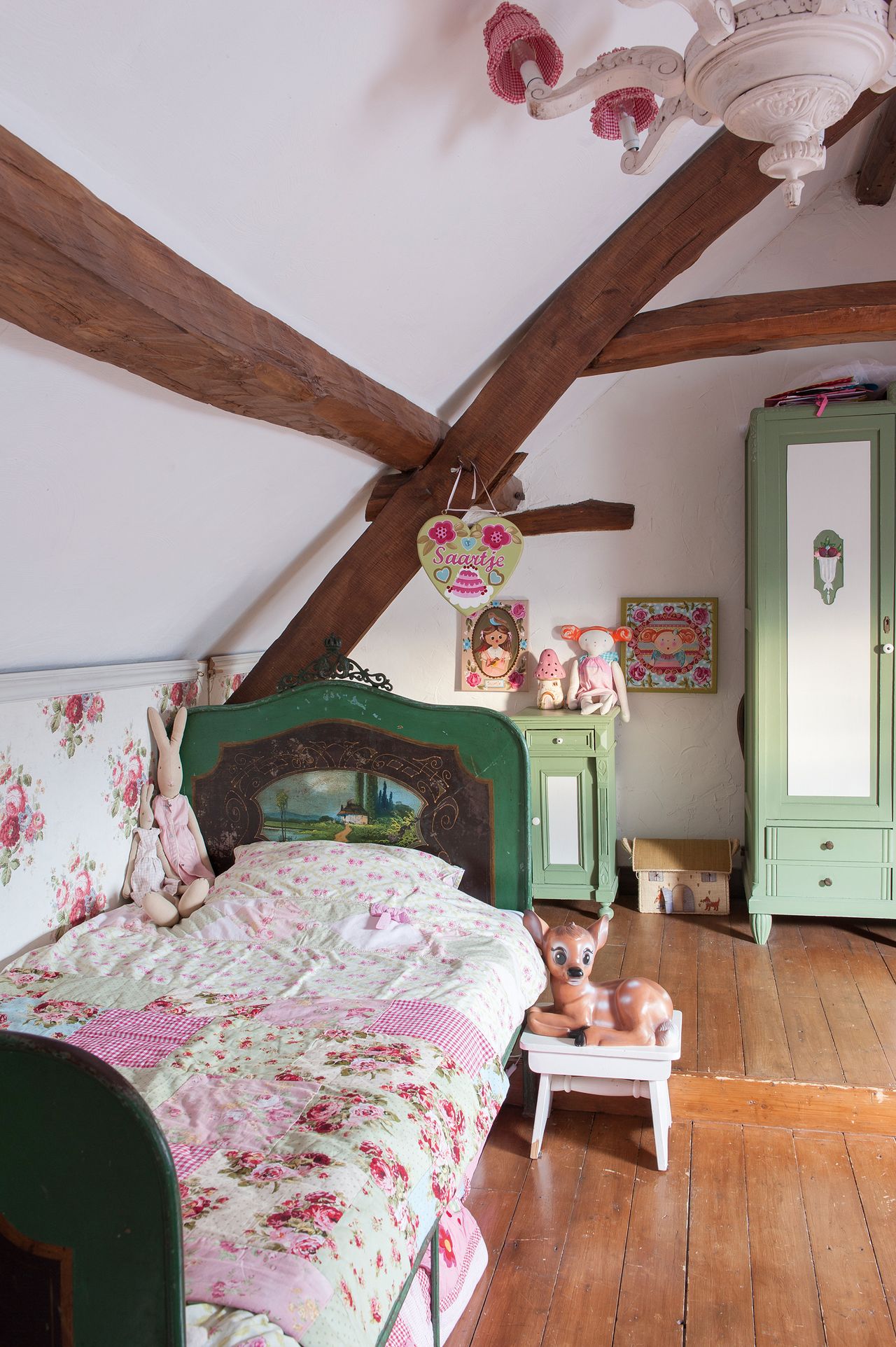 The old farmhouse always looks great when decorated for a party, whether it's a small family birthday party or a big reunion with
all their friends.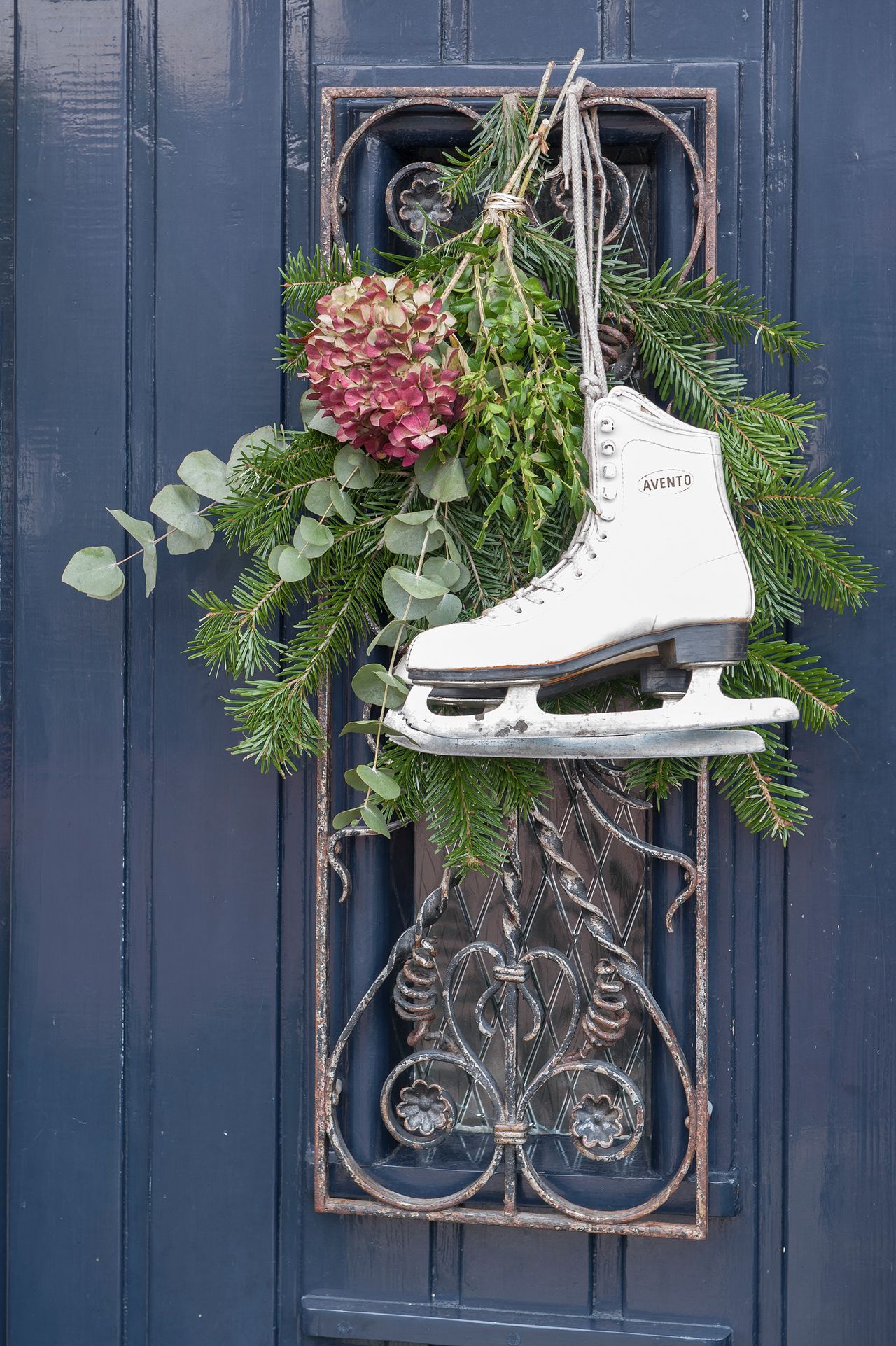 At Christmas, Gwen likes to keep things natural, pretty, and quite understated, with soft candles, fresh greenery, and vintage decorations that have been part of the family for years. "I don't really believe in turning my house upside down to decorate it for Christmas and New Years," she says. "I think it's pretty comfortable all year round! "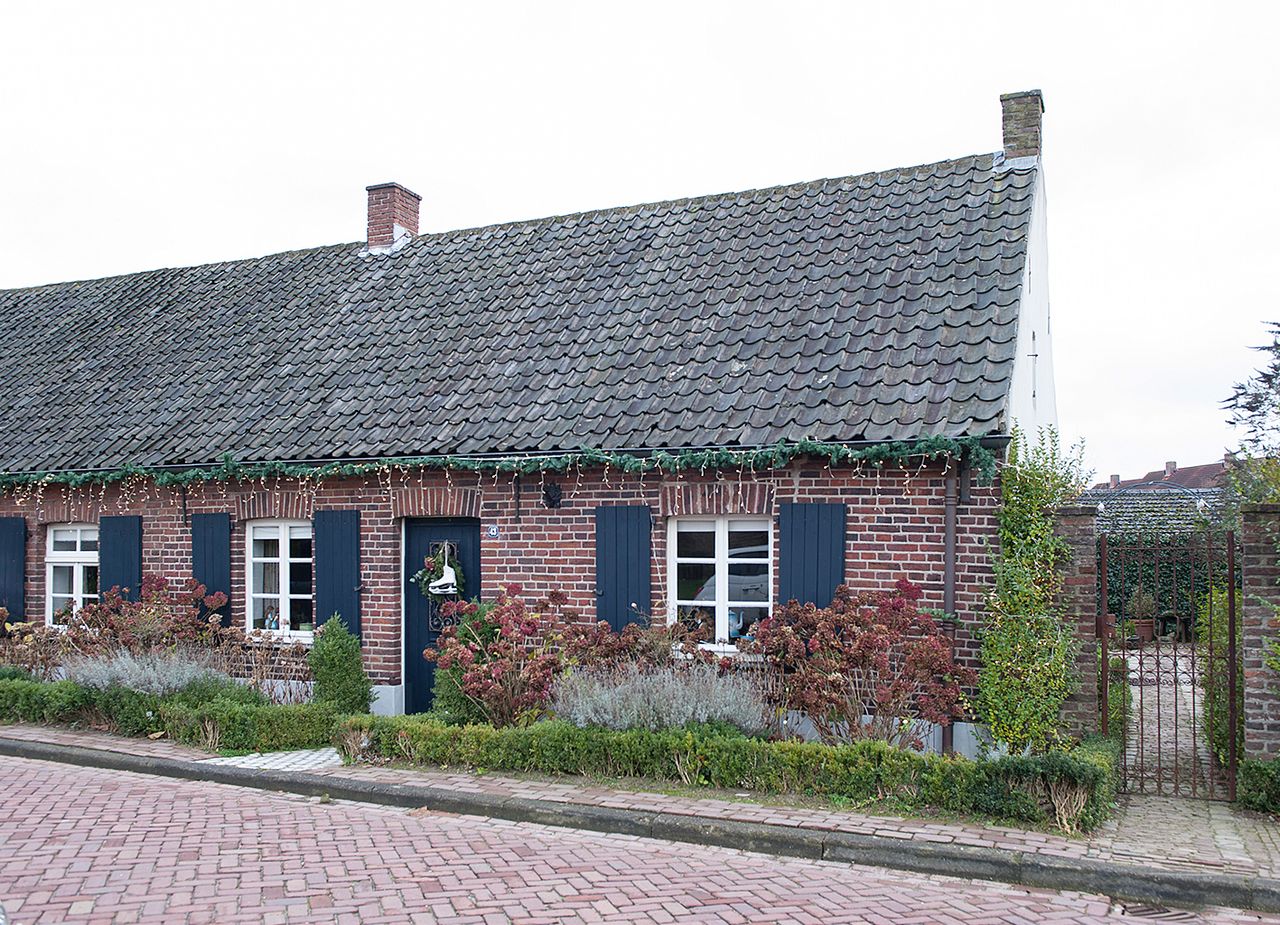 More Christmas houses: