The champagne has been sautéed, the wood fire is burning and the rooms are well and truly dressed. It's starting to look a lot like Christmas at woman & home and Ruth and Eamonn are in good spirits for our festive photoshoot.
Eamonn struggled with chronic back pain for most of the year, as he walked aided by his crutch. Ruth jokes, "Can we wrap garlands around this?"
This festive cheer is much needed after last year. Both Ruth and Eamonn have spent the day with their 19-year-old son Jack and for Ruth having her mother Joan with them this year is something she is particularly looking forward to.
Meanwhile, the couple, both 61, are more than ready to catch up with the low-key 2020 festivities this year. "I think we should have cocktails," said Eamonn, Ruth adding: "It would be nice to do more because we couldn't do it last year."
So let's see how the magic works in the Langsford-Holmes house.
---
Ruth and Eamonn on Christmas Decorations
Ruth loves Christmas, just like her father, "he always got the tree, he always made the Christmas cards, he bought and wrapped his own gifts for my mom. It's something that I miss every Christmas, him and me. would always go shopping. "
She explains, "I start Christmas early. I'm that person who when someone says, 'Have you seen? Oh yeah, which branch?'
"Christmas starts in January for Ruth!" Eamonn adds.
Ruth favors more traditional decorations. "I love the whole red, gold and green theme," she says. "And I have favorite decorations, things that we've had for years that you put out every year that just say Christmas."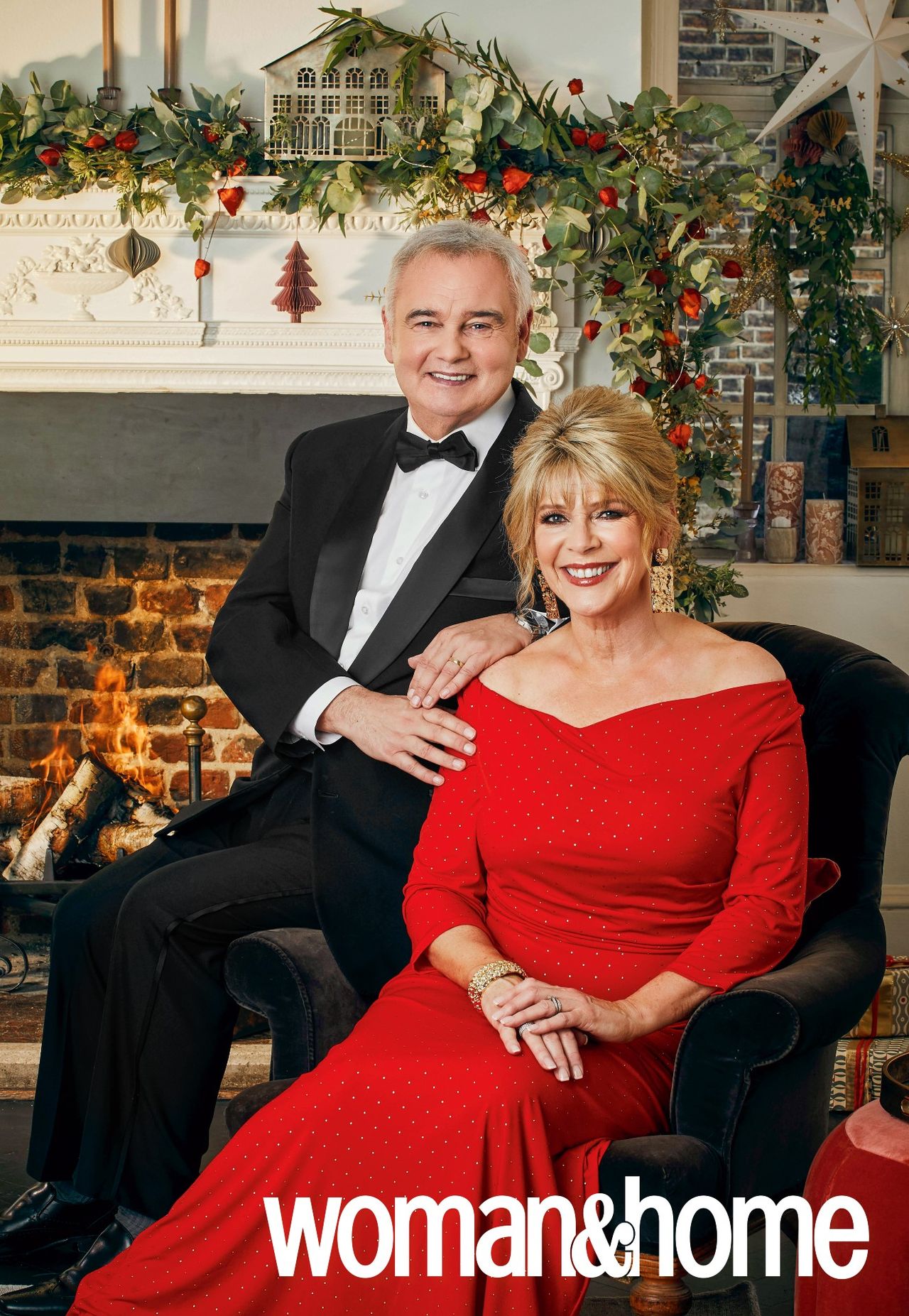 Ruth and Eamonn on Christmas traditions with the family
Eamonn also adds its own imprint to the festivities. "Ruth has now given me a room in my own home that I can decorate," he says. "Last year I bought these lights that you program from your phone and you can flash them, any color you want, any sequence you want."
Ruth adds, "During this time I prepare the turkey and the vegetables and every time I walk past the living room the lights are a different color. Eamonn regressed in childhood, the older he gets the more he goes back to his childhood at Christmas. . "
For Eamonn's family, the whole religious ceremony had a lot to do with what Christmas was like. "Each chapel would have a nativity scene and you would go visit these as Christmas approaches," he said. "You would light a candle and make a donation."
However, it was not just about the religious side of things. "There was an argument every year on Christmas Day when I was growing up," reveals Eamonn, "and it was always the same – Top of the Pops. We would sit down for Christmas lunch and then one of my four brothers or I would turn on the TV. My father would say, 'Can't you do without one day of the year on that damn TV?' "
On their first Christmas together, Ruth surprised Eamonn with her Christmas obsession. "When we first met, I totally underestimated Ruth's affinity with Christmas," he says. "Our first Christmas together," said Ruth, "let's exchange our presents." I had given her five or six presents and I was done, but she kept going – she gave me 42 presents – that's how much she loved me!
For Christmas fanatic Ruth, giving endless gifts is a family tradition. "We wrap silly little things like a packet of Maltesers," she explains, adding that Eamonn is a great thoughtful gift.
"He's surprised me with things over the years that I never thought I'd buy myself. Sometimes it's quality rather than quantity," she bet. "While I give out quality gifts, then I give out silly things, like a mug. Eamonn is kind of like, "why did you bother to pack all this up?" "But for me, that's all part of the fun," admits Ruth.
Ruth explains one of their family's accidental traditions. "Something is always left in the oven and forgotten, then found two days later!" My mom, sister and I always had a running joke, "she says," that when we looked at family albums we could always tell who was hosting Christmas that year because they would have the most face. sweaty, redder and flat-haired. "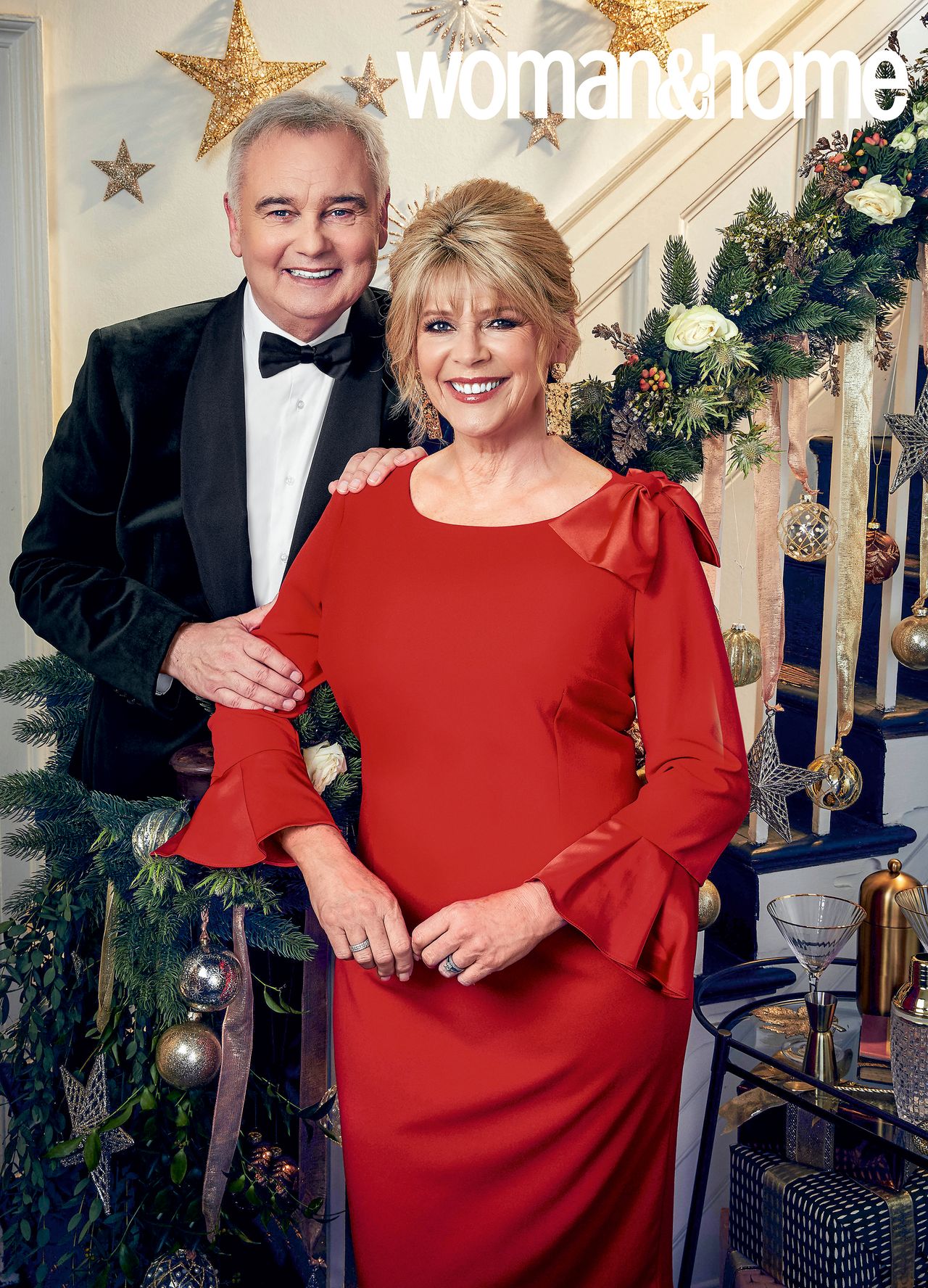 Ruth and Eamonn on Christmas morning
"On Christmas morning, Ruth is like a rabbit, shaking and bouncing," says Eamonn. "She loves to get ready. Christmas Day is her day, she's got it all planned out."
"We open the presents in bed with tea, then reserve a few for after lunch," says Ruth.
The mother-of-one can't help but remember Christmas mornings when their son Jack was younger. "I loved it when Jack was young and it was like, 'Was Santa Claus? Are there any snow footprints in the fireplace?'"
"We found Rudolph's necklace once," she adds. "There was a note from Santa that said, 'Dear Jack Rudolph seems to have lost his necklace and I was wondering if you could take a look and see if it's in your yard? And behold, we went out at four in the morning with a torch, and it was hanging on a tree. "
"I miss it," admits Ruth. "But I hope that with our grandchildren, we can do these things again."
Ruth and Eamonn on this year's plans
Eamonn reveals: "We now have this problem as we have a sea that separates us. We often have the dilemma of whether I am going to Belfast, if Ruth is coming with me. But Ruth wants to be with her mother, my mother. is 93 this year. You can't just flip a coin and say who we're going to spend it with. It's often easier for us to be apart. "
Despite being in different locations, Ruth explains: "Being separated for Christmas has never been a problem for us. I would definitely not be going to Belfast this year because I need to be with my mother. . It's a family matter for me. "
Eamonn adds that unlike the Christmases of the past, he no longer expects presents. "I'm uncomfortable getting gifts now because the truth is, I have everything I want," he says.
Explaining his reasoning further, he adds: "Recently I have done a lot of work for food banks and drop-in centers in Belfast. I have developed a very strong awareness of homelessness and I think that at Christmas you should think about others. I prefer to give at this point in my life. "
Ruth echoed her sentiment, adding, "Plus, when your own kids start having kids, you can just watch them do whatever we've done. It's their turn, we don't need any gifts. it's about watching your own family grow and traditions merging together. Eamonn has a granddaughter now and this will be her first Christmas, it's so exciting. "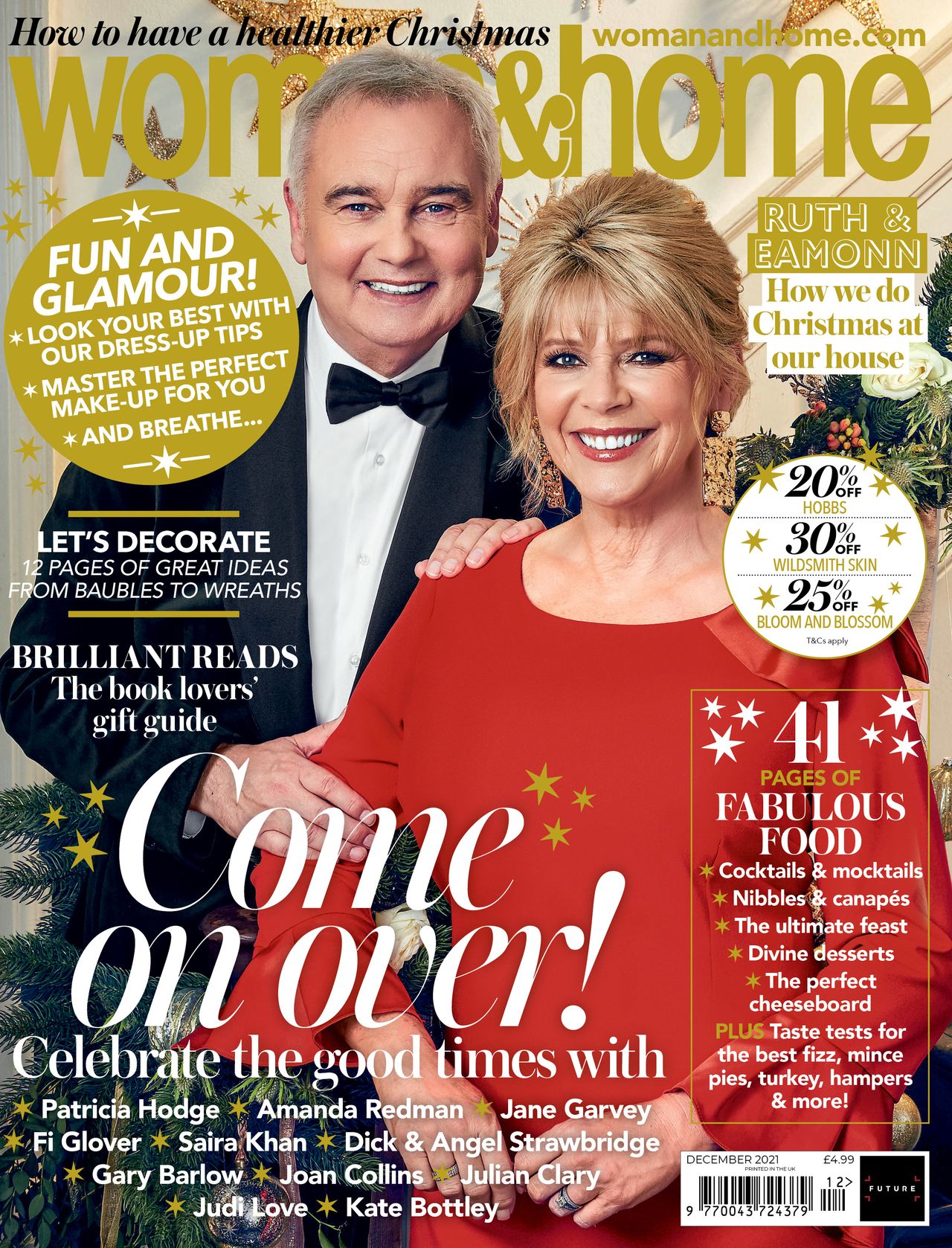 ---
The full interview with Ruth and Eamonn is featured in the December issue of woman & home, on sale October 28, 2021
---